# 3234 A Pony for Keeps Gift Set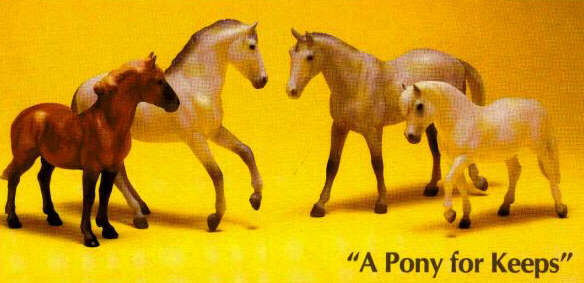 All horses are mint in box EXCEPT for Lady Jane Gray (Merrylegs white pony mold; see far right above.) She is somewhat yellowed and her left hind leg is broken (clean-break piece included--see picture below) as well as her back seam has been patched with glue. She would make an excellent CM prospect...I just don't have time to fix her up!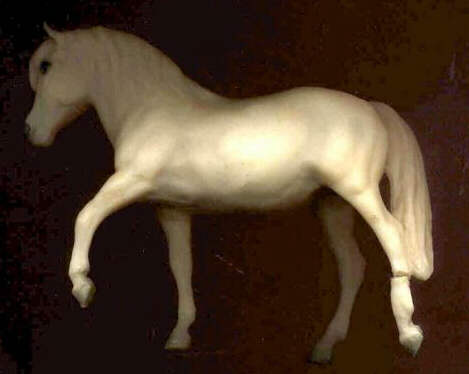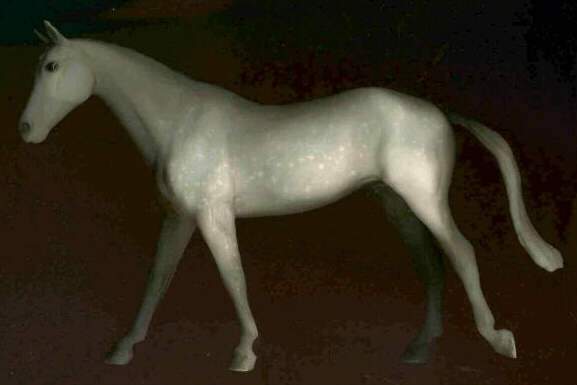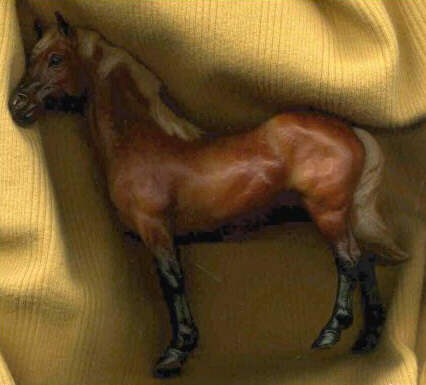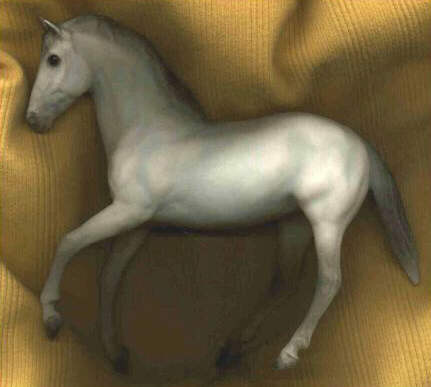 The horses in this gift set are based on Elizabeth Henning Sutton's book, A Pony For Keeps. The horses come complete with the original gold-handled carry case.
Price: (Was $55.00) Now $45.00
Visitors: Did you find this page through a search engine? Is this the only page showing up? This website uses three frames. It should look something like the picture below: