VINTAGE
# 41 Breyer Western Pony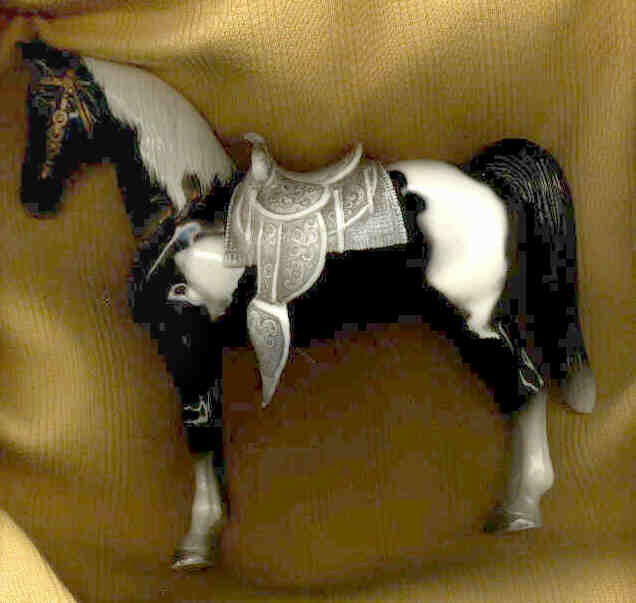 Here is wonderful old fella! This is the glossy black pinto Western Pony. An early Breyer piece, he has visible seams and is not marked. He is unmistakably Breyer, though!
Please note that his chain reins are missing, and his saddle has a chipped corner (see photo below). This is only visible from one side. The saddle has been cracked and repaired, but this is invisible to the outside. You would have to remove the saddle and look on its underside.
The horse itself is in fine shape, with only very minor rubs at hoof edges and where the saddle flaps rest.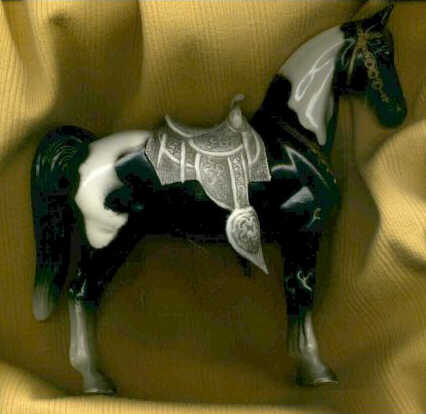 Price: (Was $32.00) Now $25.00

Visitors: Did you find this page through a search engine? Is this the only page showing up? This website uses three frames. It should look something like the picture below:

Click here to view the website in its entirety.