Bedford's National D-Day Memorial
(Through the lens of my camera!)
Grand Opening June 6, 2001
===============================================
A few years ago, plans were made for the National D-Day Memorial in Bedford. The monument is a tribute to the men who died in the Normandy, France invasion on June 6, 1944. Bedford was chosen as the location for the memorial because it had the highest per-capita casualty rate of any town in the USA.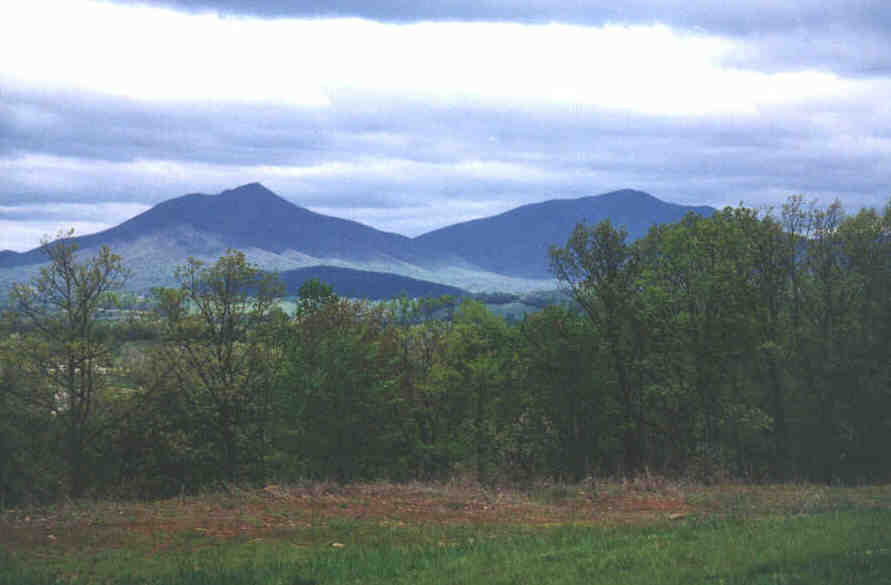 The monument is in the perfect setting, with a view of the Peaks of Otter in the background.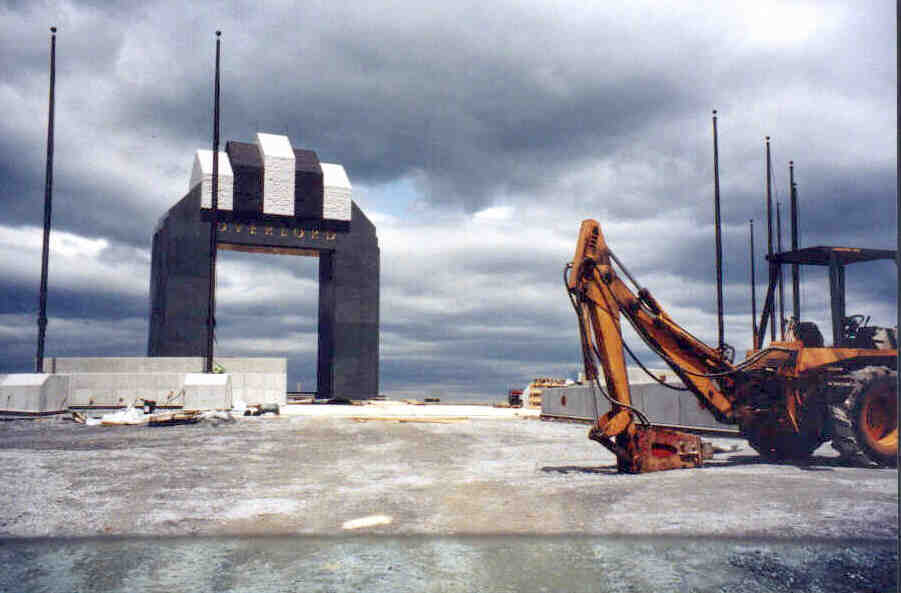 I took this picture in the spring of 2000, as the memorial was under construction.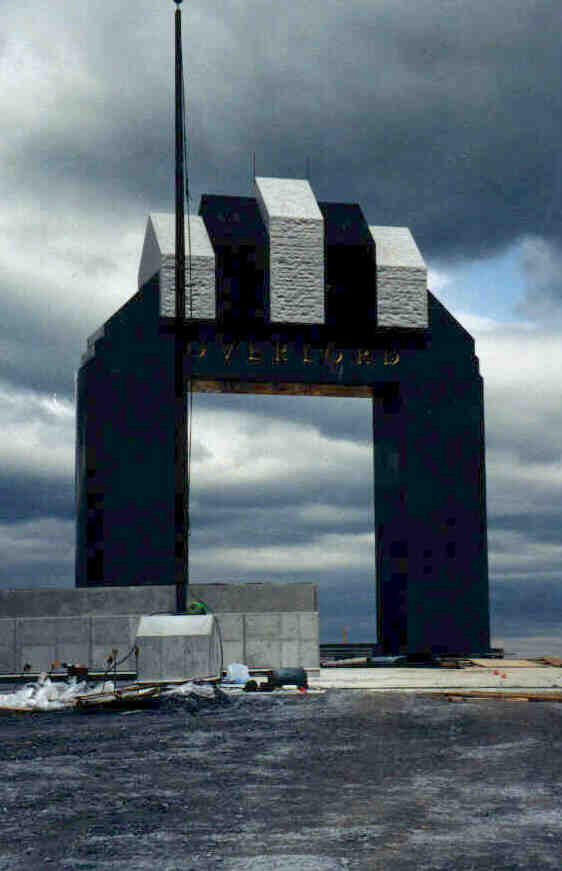 Spring 2000.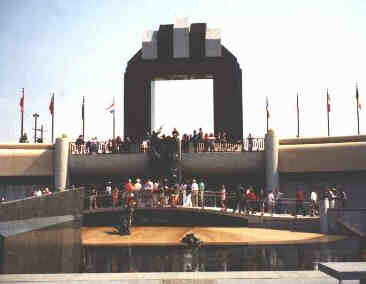 Thousands were turned away at the dedication ceremony, (June 6, 2001) because of lack of space. I was one of those! I did, however, go to the memorial later that week. During the dedication ceremony, President Bush gave a speech from the bridge seen in the photo above. (I listened to his speech on the radio, BUT I did get to see his motorcade coming up Route 460!) See photo below!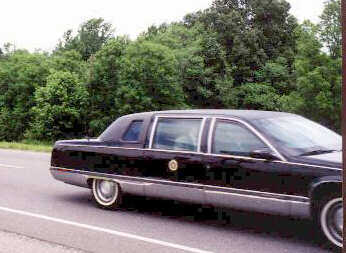 No, this is not a photo cropping mistake! The motorcade was flying down the highway so fast I was unable to take a good picture of the vehicles! This is one of the limos. Don't ask me who the passenger is looking out the window (above the seal on the door)! There were many "important" vehicles, so it's hard telling which one Bush was in!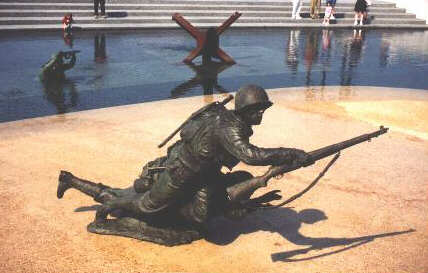 This is one of the Bronze statues at the memorial. Here, a soldier drags his comrade onto the "shore."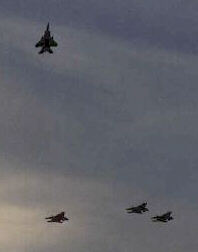 At the end of the dedication ceremony, the military had a fly-by, in remembrance of those who never came back.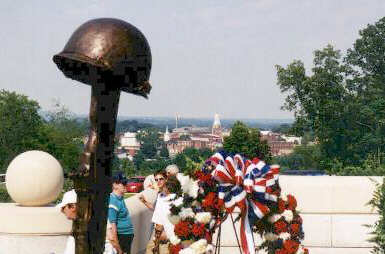 Several commemorative wreaths were placed at the memorial, including one presented by President Bush. Here, you can see another bronze sculpture of an army helmet balanced on the end of the rifle's barrel. Can you see the little town of Bedford in the background?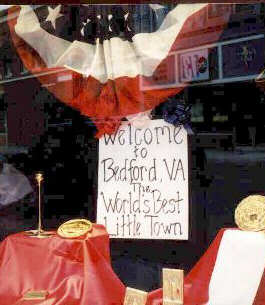 Bedford really went all out to celebrate! Here is one of the windows in a store downtown. (Bedford is noted as being one of the World's Best Little Towns.)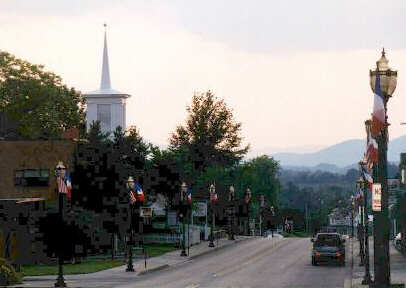 The week of the dedication, American and French flags adorned all the lampposts downtown.
To visit the National D-Day Memorial website, click here.
Visitors: Did you find this page through a search engine? Is this the only page showing up? This website uses three frames. It should look something like the picture below:

Click here to view the website in its entirety.