Glossy Arabian Stallion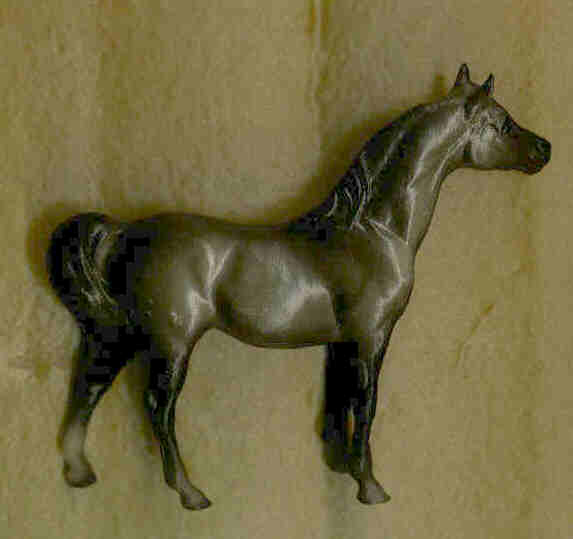 This is the regular run Stablemate gray Arab Stallion. His finish is glossy and he does have tiny paint rubs on his body (see photo above). He looks great with the alabaster Arab Mare (also available, but sold separately)!
Price: (Was $9.00) Now $7.00 SOLD! NO LONGER AVAILABLE

Visitors: Did you find this page through a search engine? Is this the only page showing up? This website uses three frames. It should look something like the picture below:

Click here to view the website in its entirety.