Older Dapple Gray Draft Horse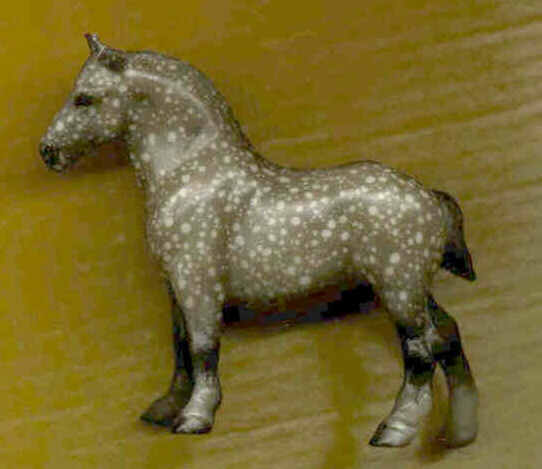 He is in mint condition with apparently the older style of dappling. Truly a lovely Stablemate!
Price: $11.00 NO LONGER AVAILABLE. SORRY!
Visitors: Did you find this page through a search engine? Is this the only page showing up? This website uses three frames. It should look something like the picture below:

Click here to view the website in its entirety.