"Chocolate" Easter Bunny
(click to view enlargement)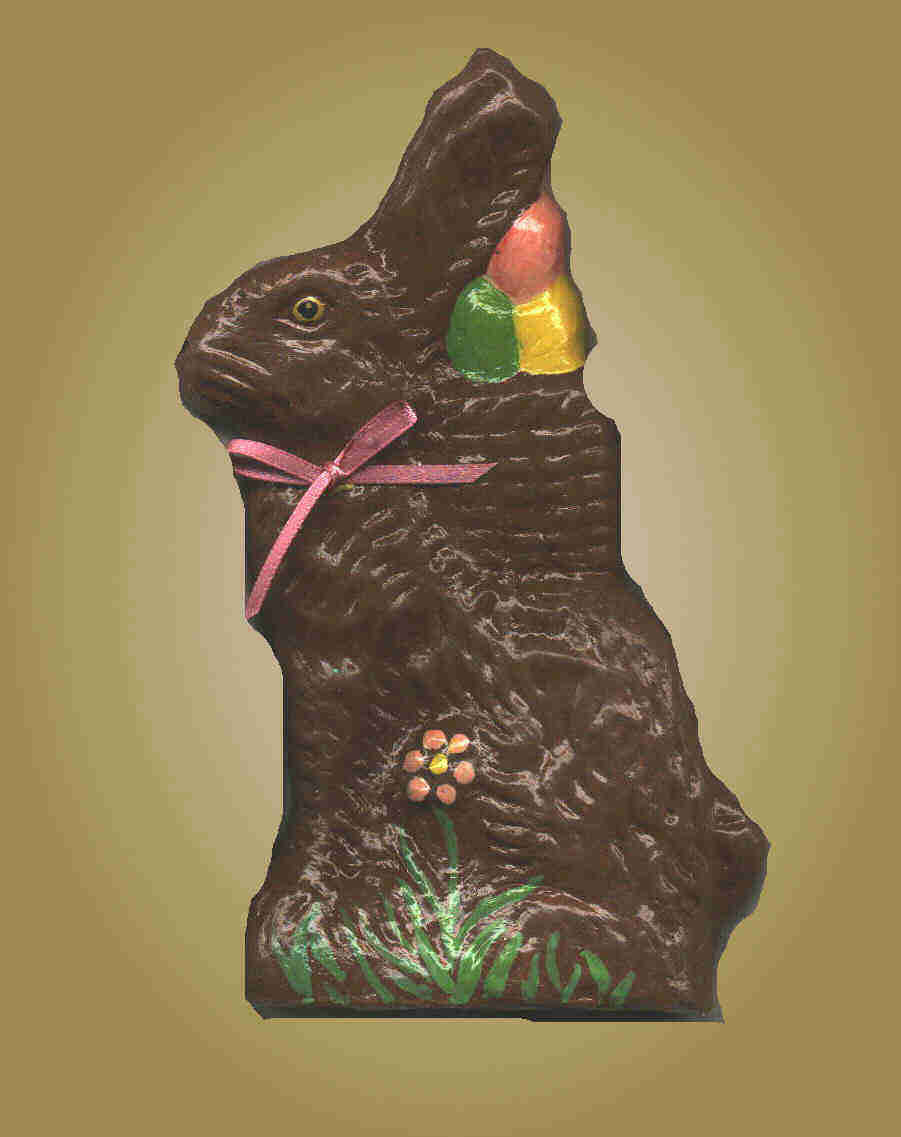 I created this scrumpdiddlyumptious Easter bunny using an antique chocolate mould from my own collection. I painted him in glossy shades to replicate homemade chocolate. This fella is approximately 6 1/2" tall. He is sturdy and solid, topped off with a satin ribbon. The perfect solution for your sweet tooth! How yummy!
COMING SOON!
Visitors: Did you find this page through a search engine? Is this the only page showing up? This website uses three frames. It should look something like the picture below:

Click here to view the website in its entirety.