Prints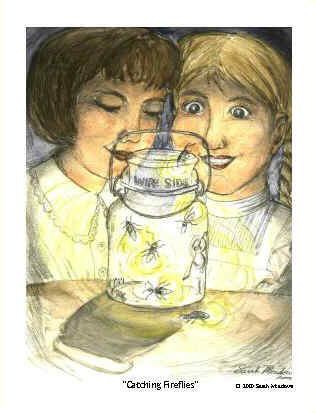 I am very pleased to offer a line of prints of my original paintings. Although my originals are not for sale, you can now own these wonderful reproductions.
Each print is on premium heavyweight, waterproof, glossy photo paper and is suitable for matting and framing. ("Catching Fireflies" #AP0001 shown at left. Read about this print at the bottom of this page.)
Price: $10.00 each.
Each print measures 8 1/2 x 11 inches. Individual image sizes will vary slightly according to design. This will always allow for a comfortable margin in the event of matting.

What can be sweeter than young romance? "The Proposal" captures the childlike innocence of a first love.
(Item #AP0005)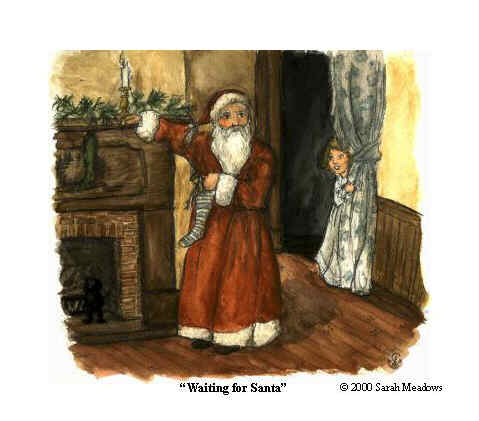 "Waiting for Santa" Remember waiting for Christmas Eve and wondering if it would ever come? This delighted little girl is peering from behind a curtain to see what Santa is bringing.
(Item #AP0006)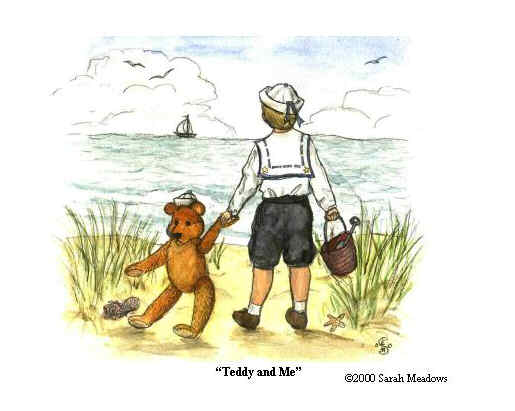 What child doesn't have a favorite teddy bear? "Teddy and Me" celebrates the wonder of a child's imagination. This little boy longs to be on board the ship out at sea.
(Item #AP0007)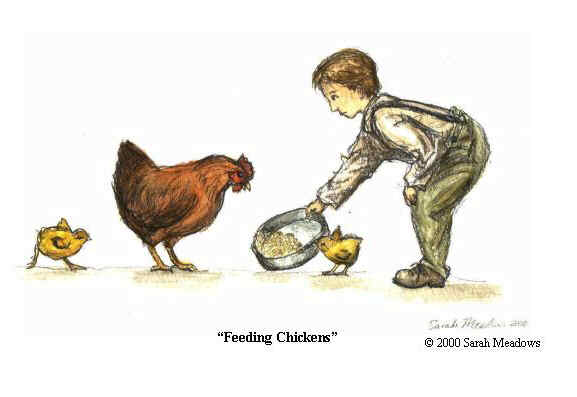 Chores, chores chores! That's part of living on a farm. The little boy enjoys "Feeding Chickens," and the mother hen and her chicks scurry out each morning to eat the corn he scatters!
(Item #AP0003)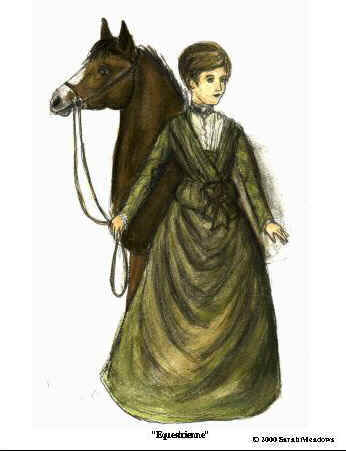 Riding sidesaddle can be a bit of a challenge when you're wearing a long, full skirt! This "Equestrienne" loves her fine bay horse and gallops with him across the countryside.
(Item #AP0004)

About the illustration at the top of the page:
"Catching Fireflies" is a young child's favorite pastime on a summer night. These darling little girls have caught enough to fill their lantern jar. Don't they realize their little fireflies will surely escape without a lid?
Visitors: Did you find this page through a search engine? Is this the only page showing up? This website uses three frames. It should look something like the picture below:

Click here to view the website in its entirety.